In this video, Austin Zimmerman, shares insights on their process of cutting 4130 Chromoly, a harder than usual mild steel material, with a 601 VTH blade. Austin talks about the specific settings and the efficiency of their HEM H130HA-DC bandsaw for this operation. He highlights the extensive capabilities of their facility, ranging from one inch to five-foot cut diameters, including vertical cuts. Austin also emphasizes the benefits of owning Houston Metal Sawing, like being able to test their products in real-world scenarios.
Chromoly steel is a type of low alloy steel that gets its name from a combination of the words "chromium" and "molybdenum" – two of the major alloying elements.
Chromoly steel is often used when more strength is required than that of mild carbon steel, though it often comes at an increase in cost.
Chromoly falls under the AISI 41xx designations, and it is important to be aware of the different properties and applications of chromoly steel when deciding which material you need. 7 inches diameter 1 ½ inch / minute 190 feet / minute 6 minutes to cut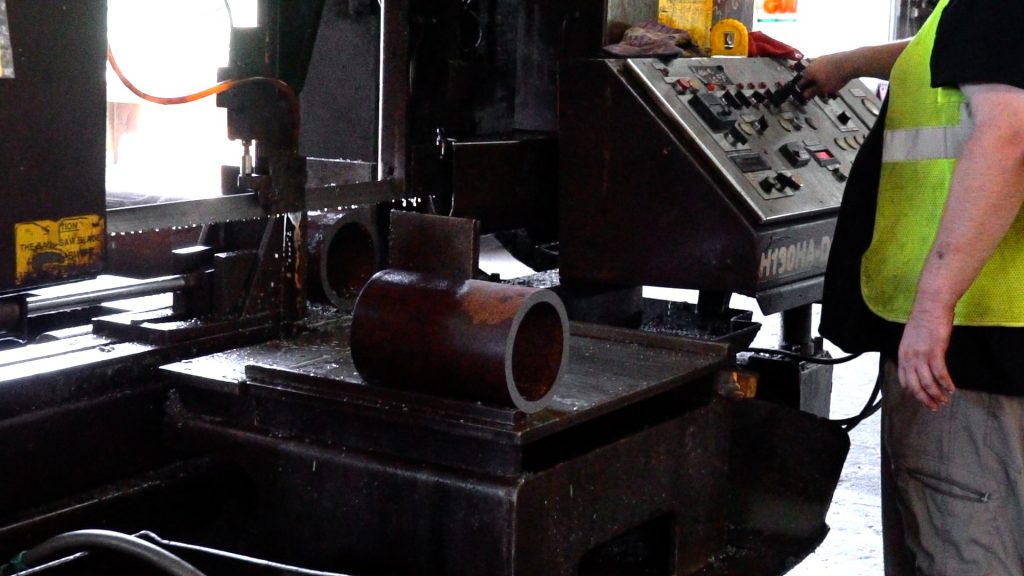 Double Column Automatic Horizontal Band Saw
Fully Automatic Operation, Swing Away Console, Bundling Vises